---
🔮 Account Lists Powered by Auto ICP
Koala now automatically generates a machine learning backed Automatic Ideal Customer Profile that can be used to sort and uncover hidden gems who are visiting your website.
The algorithm is continuously learning and surfacing your best accounts based on the Closed Won opportunities from your CRM.
You can slice and dice your Top Accounts list using any of the existing filters in the Koala App. Try it today on the new Insights & ML section of the Koala App.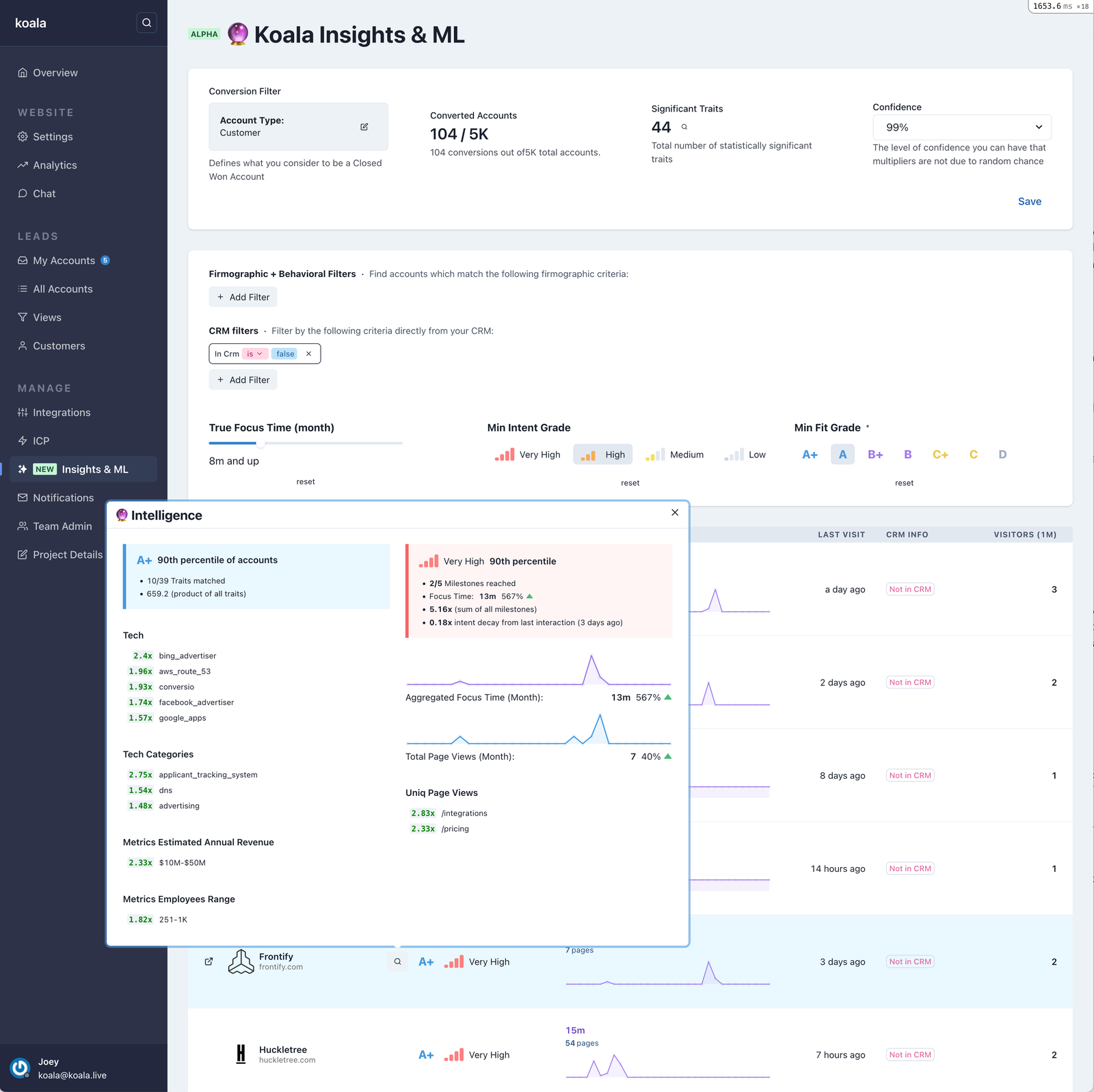 Other Features
Slack Integration
Wish you could get notified whenever companies match one of your filtered Views? Now we have a shiny new Slack integration that lets you receive messages in a Slack channel of your choice. Get started by navigating to the "Subscriptions" tab on any View and follow the prompts to connect Slack!
Configurable Actions
We want to make Koala fit your sales workflow, and not the other way around. We now allow you to configure what actions are available in koala for your different integrations, so you can disable the ones that don't fit your use case and enable the ones that do. Head out to "Integrations" and to your CRM configuration and you'll be able to enable and disable actions. This is an ongoing effort for us and we will be shipping more capabilities in this area soon, so stay tuned!

Fixes and Improvements
New Search bars for My Accounts and all Account Views: You can now search by Company Name and Website in any account list.
Performance improvements to Account Browsing.
New Autocomplete Experience for Page Views and Events: You can now autocomplete existing Page and Event names when filtering accounts.