---
Add Contacts to Outreach Sequences
We've made our Outreach integration even better, you can now add Koala contacts directly to your Outreach Sequences in one step.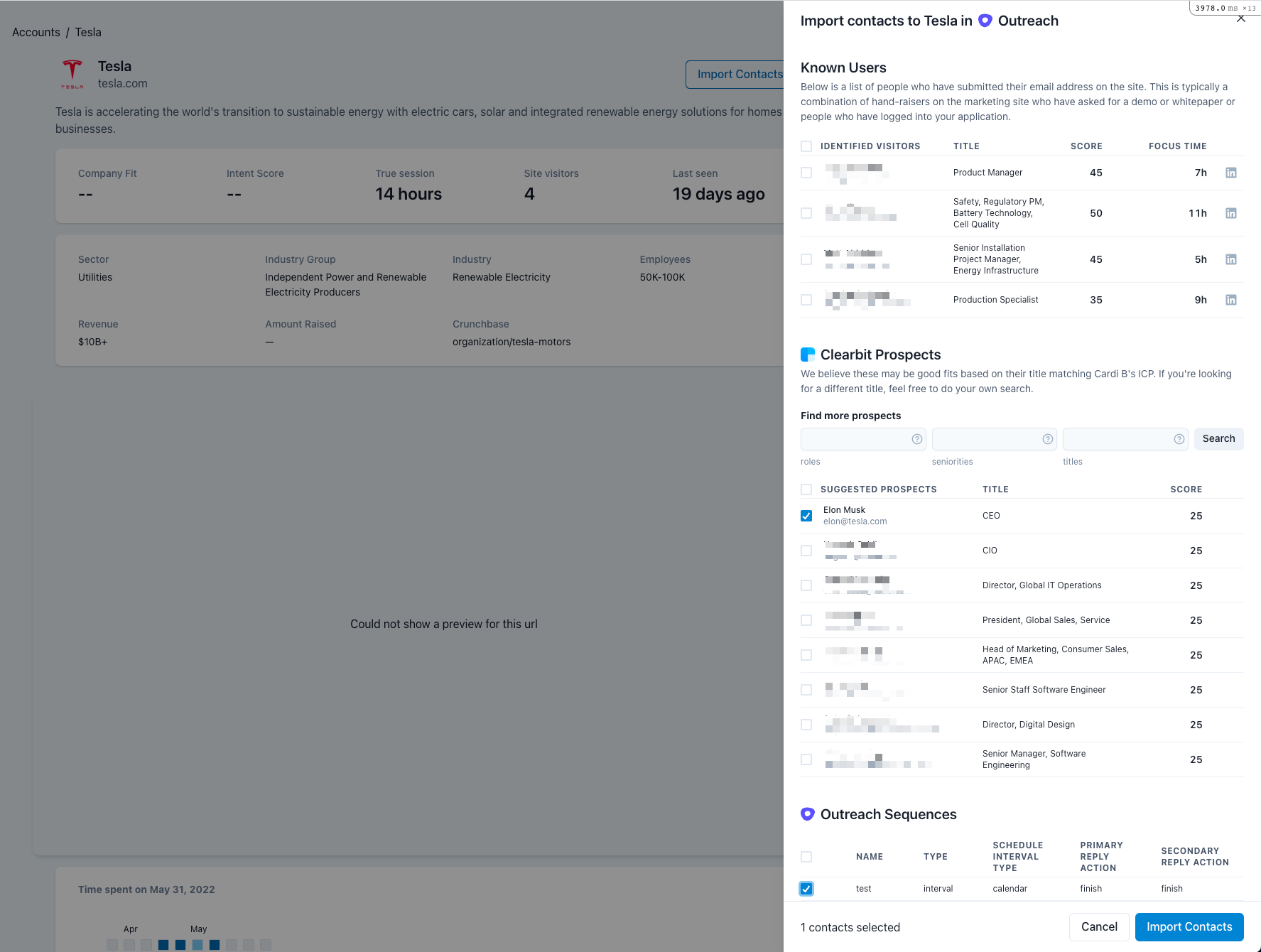 Rich Slack Notifications
We've made some substantial improvements to our Slack integration to bring you relevant data about your prospects directly in your Slack channels.
From your Views, look for the Subscriptions tab to connect to Slack and have information about your leads (Fit Grade, Intent Score, Session Time and more!) delivered directly to you.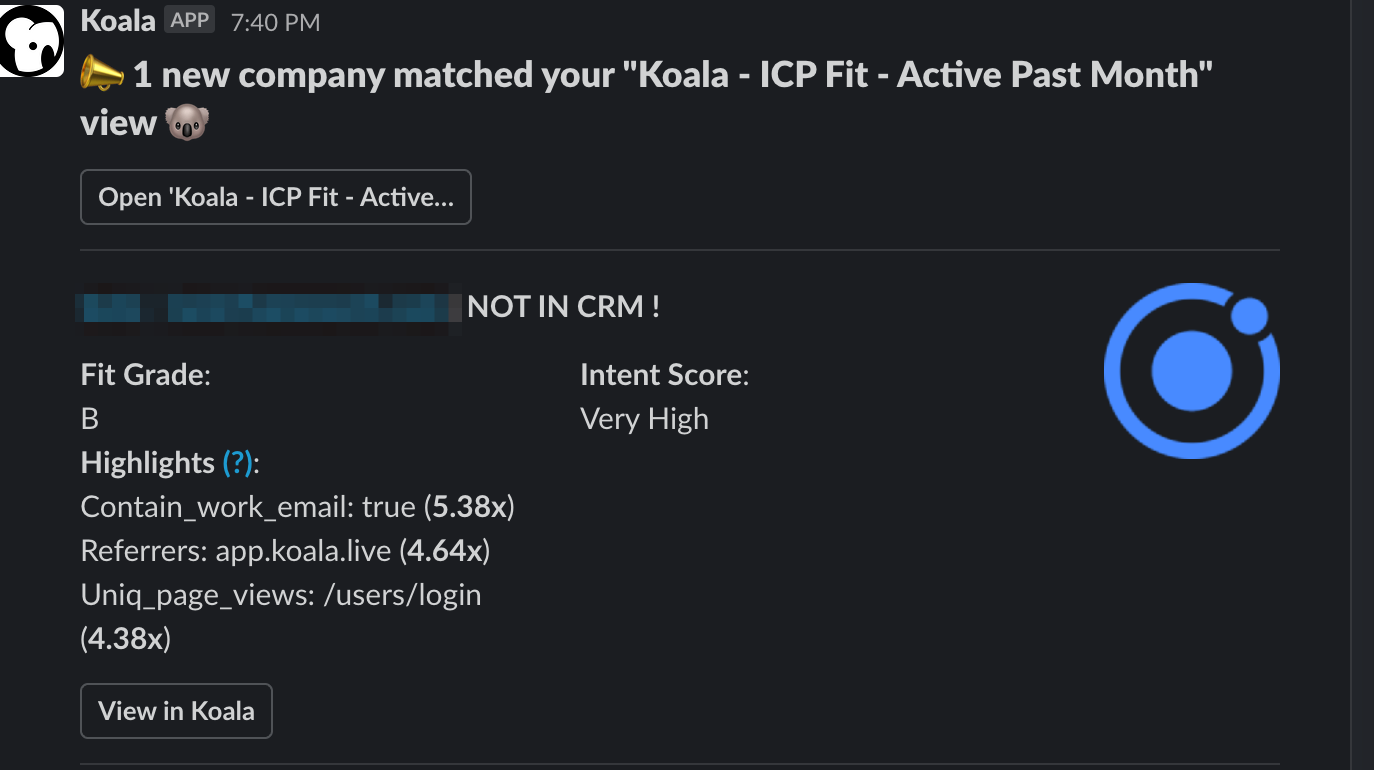 Fixes and Improvements
Now you can log in or sign up using your Google account. You can still use email/password, if you prefer.

Refresh your Outreach Cache - You can now trigger an update the Outreach data so that you see the latest accounts, prospects or sequences reflected in Koala!

Connect Integrations in the Actions Menu - Forgot to connect your Salesforce or Outreach your flow and navigate to the Integrations catalog. You can start connecting new integrations directly from the Actions Menu.