---
New enrichment integrations
We're shipping 3 highly-requested enrichment integrations to beta this week.
Choose from Clearbit, ZoomInfo, or BigPicture to enrich Company data from visitors on your website.
Auto ICP Boosts and Ignore Rules
You can now tweak your model by adding manual overrides to Auto ICP.
Want to boost a certain technology or geography? Interested in a specific type of company? Add a Booster rule to your Auto ICP, to have Koala boost certain types of companies based on your input.
Want to hide competitors, students, or deprioritize a certain region? Add an Ignore rule to your Auto ICP, and Koala will deprioritize accounts matching your ignore rules.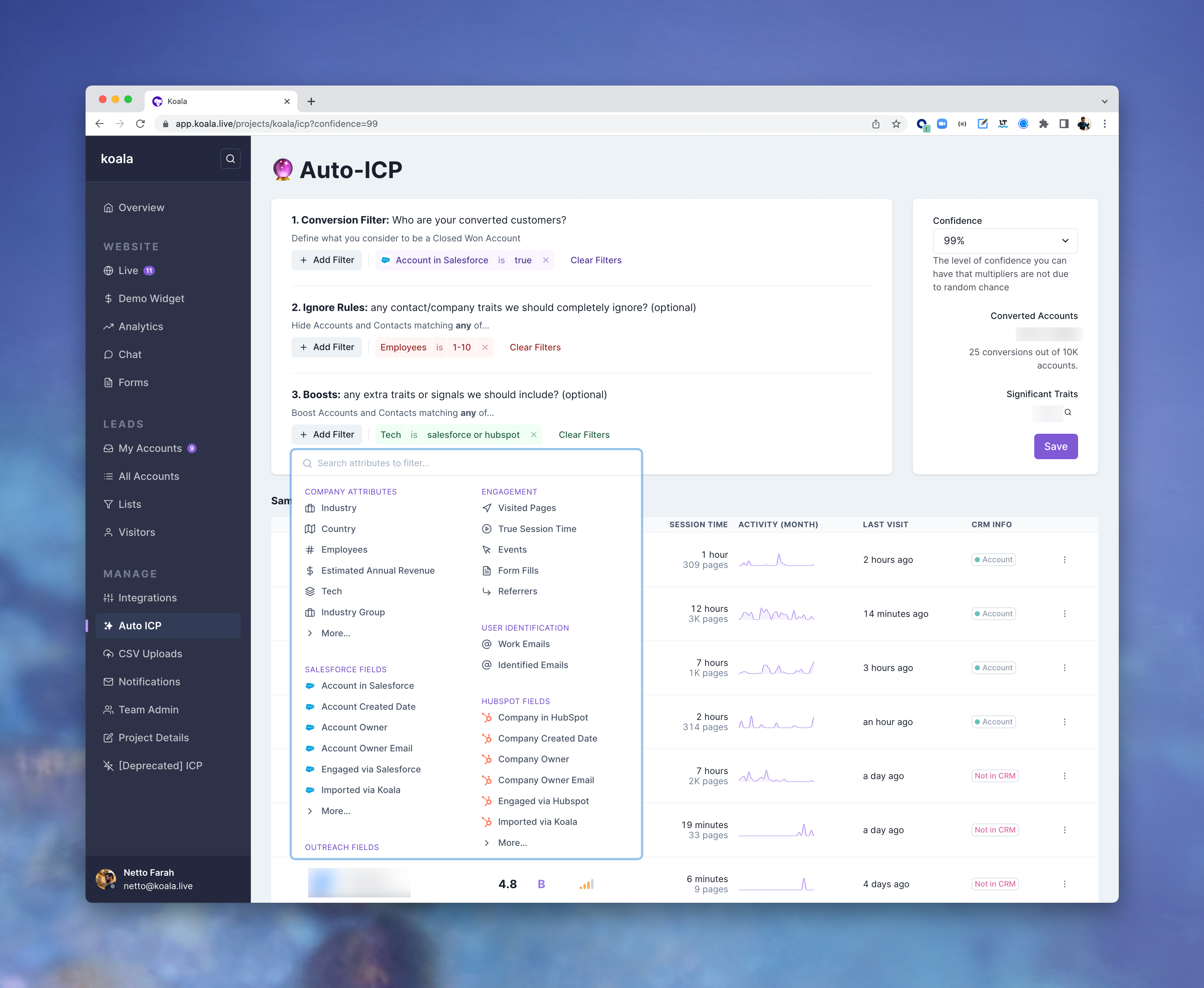 Fixes and Improvements
We've drastically improved the efficiency of our Salesforce integration. Now it uses 10x fewer API requests and initial syncs are faster. We also added limits to prevent Koala from making more than 10% of your Salesforce instance's available daily requests.
We've fixed email header image rendering size on some email clients. Now we consistently display the Koala logo with a correct size regardless of the email client used.
We've added unsubscribe links to our email messages.