---
Playbooks
Have you always wanted to have a demo offer on your blog page and a chat widget on your pricing page? How about a compact widget on the docs page and a banner on your home page? And what if we only showed these to A fit customers? Or High Intent users? Now you can all of that and more!
We have officially launched playbooks, a new feature that gives you extreme control of where, how and when the widgets are shown on your website. You can configure rules as simple or complex as you need, control how the widget looks in light or dark mode, define custom agent names and images, and even preview what the experience will be before you launch!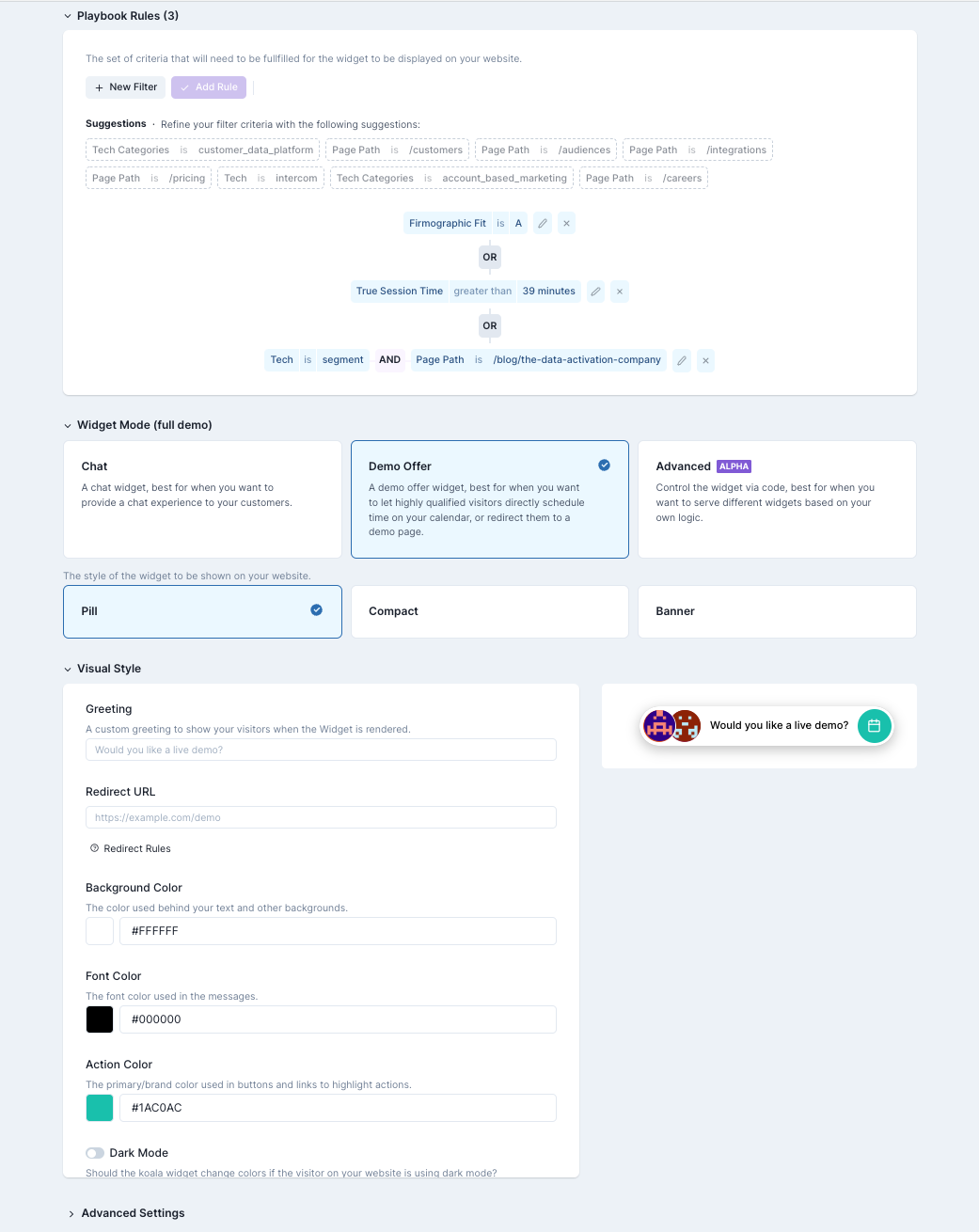 Unsure how to configure your widget rules? That's not a problem! Playbooks leverage our auto-icp engine to provide you with suggestions based on the criteria most likely to lead to conversions.
Koala Scores in your CRM
We recently launched the option to embed Koala Scores in Hubspot (Salesforce coming soon). You can now see Koala scores for your Contacts and Accounts directly in your CRM, giving you the option to fit Koala into your existing workflows.
Fixes and Improvements
We've drastically improved the efficiency of our Salesforce integration. Now it uses 10x fewer API requests and initial syncs are faster. We also added limits to prevent Koala from making more than 10% of your Salesforce instance's available daily requests.
We've fixed email header image rendering size on some email clients. Now we consistently display the Koala logo with a correct size regardless of the email client used.
We've added unsubscribe links to our email messages.