---
App Redesign
We've done a major refresh to Koala's look and feel. This includes a more intuitive navigation bar, a fresher design, and much more intent data available on all profile pages. Screenshots below!
Accounts page
Account details page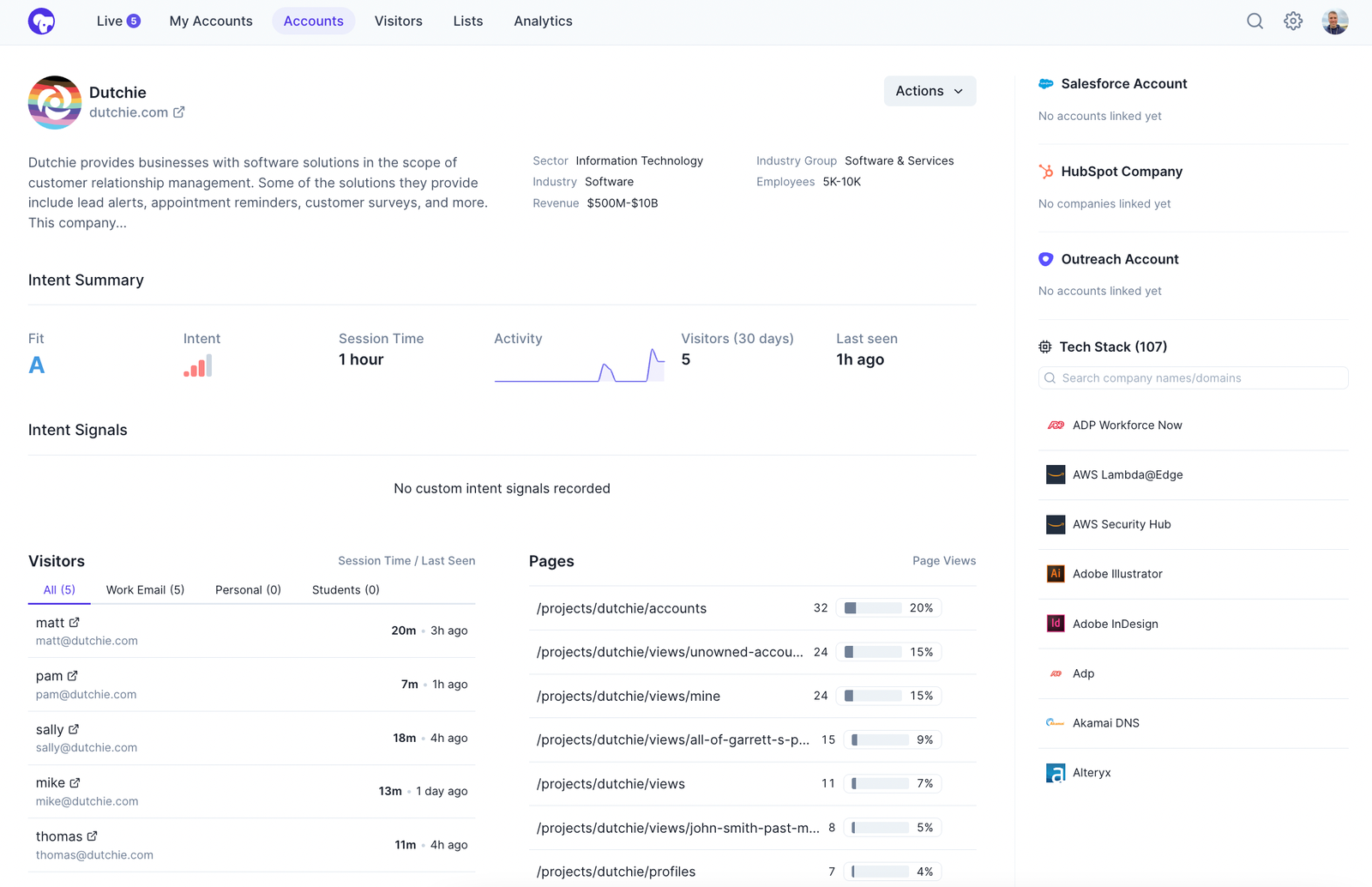 Visitor details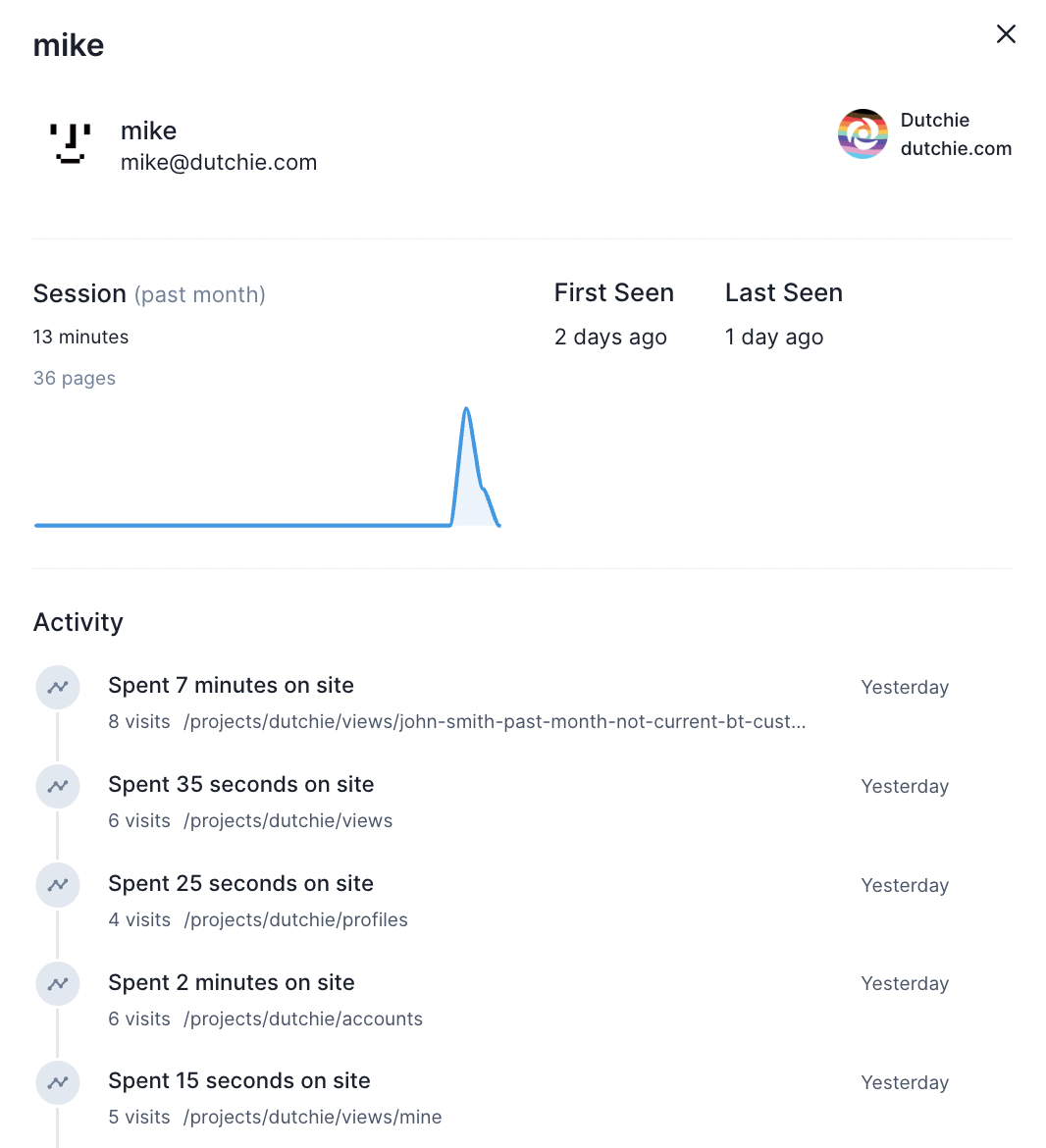 PS We'd love any feedback on the new design!
Filters, Current user, and My Accounts
We've added lots of improvements to how filters work throughout Koala.
My Accounts
We try to provide the good defaults wherever possible, but sometimes you just have to go with something a little more custom. "My Accounts" is one of those places – if your company doesn't use the default fields for ownership in HubSpot or Salesforce, you previously had to create a new list and the "My Accounts" page wasn't very useful. Now you can save your own personal filters for whatever best represents accounts you want to display under "My Accounts."

Current user filter
We added a new viewer-dependent filter that lets you share links and lists that will be scoped to the "Current user." It is most useful for filtering accounts that the current user owns. We plan on extending support for this dynamic filter to other fields as well.

More filter improvements
Now you can see all filter values that don't match any items. We've lumped them together but you can click in to expand all of them (and select them if you want).
We've made the checkboxes stable as you select items. Previously they would jump to the top of the list which can be distracting when you want to select multiple items.
Other improvements & fixes
We spent some time fixing data quality and performance issues throughout the app to make your experience even more reliable and snappy.