---
Introducing Live Lists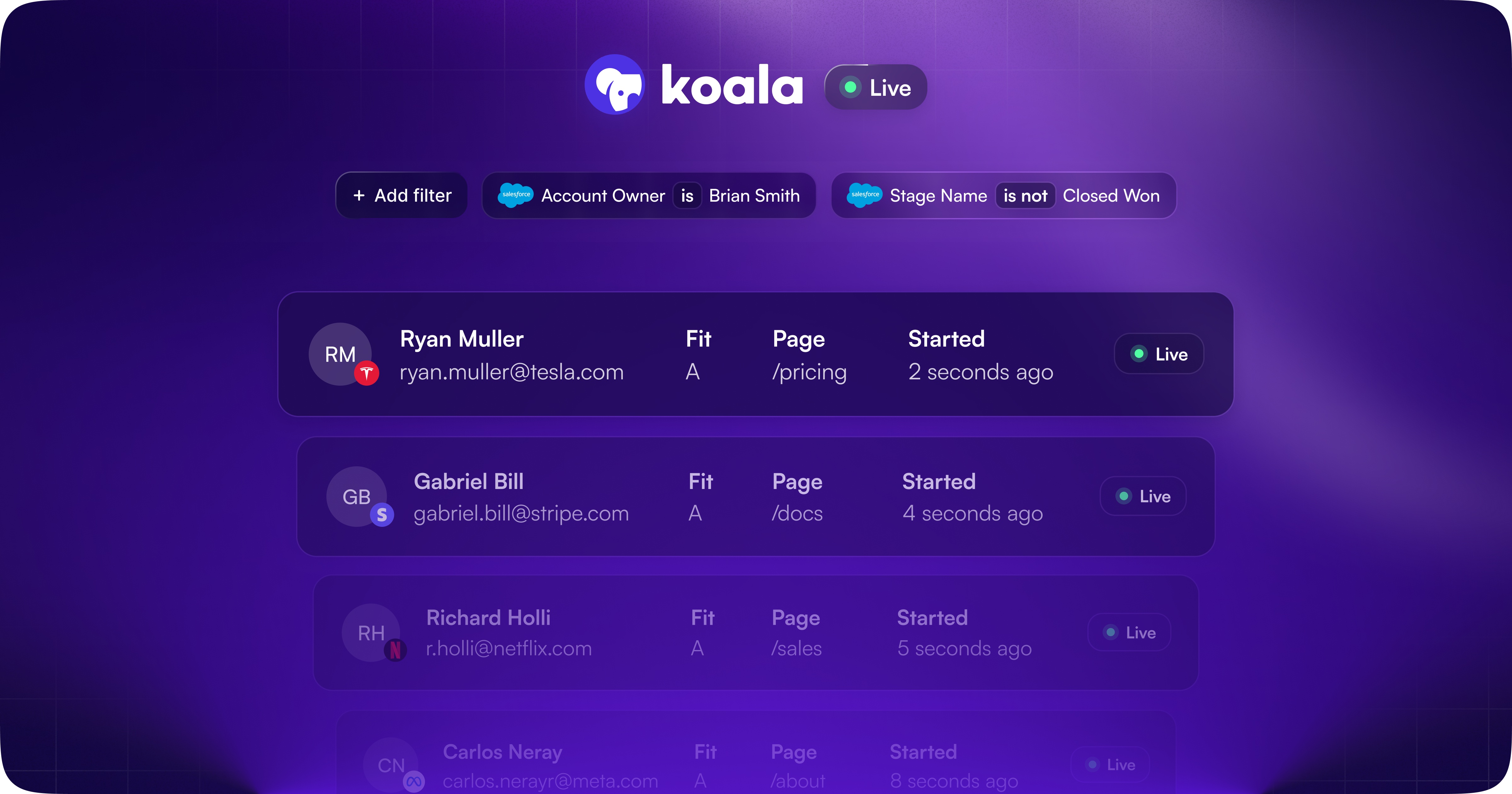 You likely have at least 10 relevant prospects accounts engaging with your site or app right now. With Koala Live, you can filter through the noise to see those 10 prospects you care about and what they are doing now.
Find prospects engaging right now and call them while they are researching your product!
Ever wondered what people are doing on the other side of a Zoom meeting? Chances are they are poking around at your content — know what they are looking at to steer the conversation.
Watch your territory, unowned accounts, or just customers in your ICP – you can bring Live to any list in Koala.
Introducing Apollo.io integration (Early Access)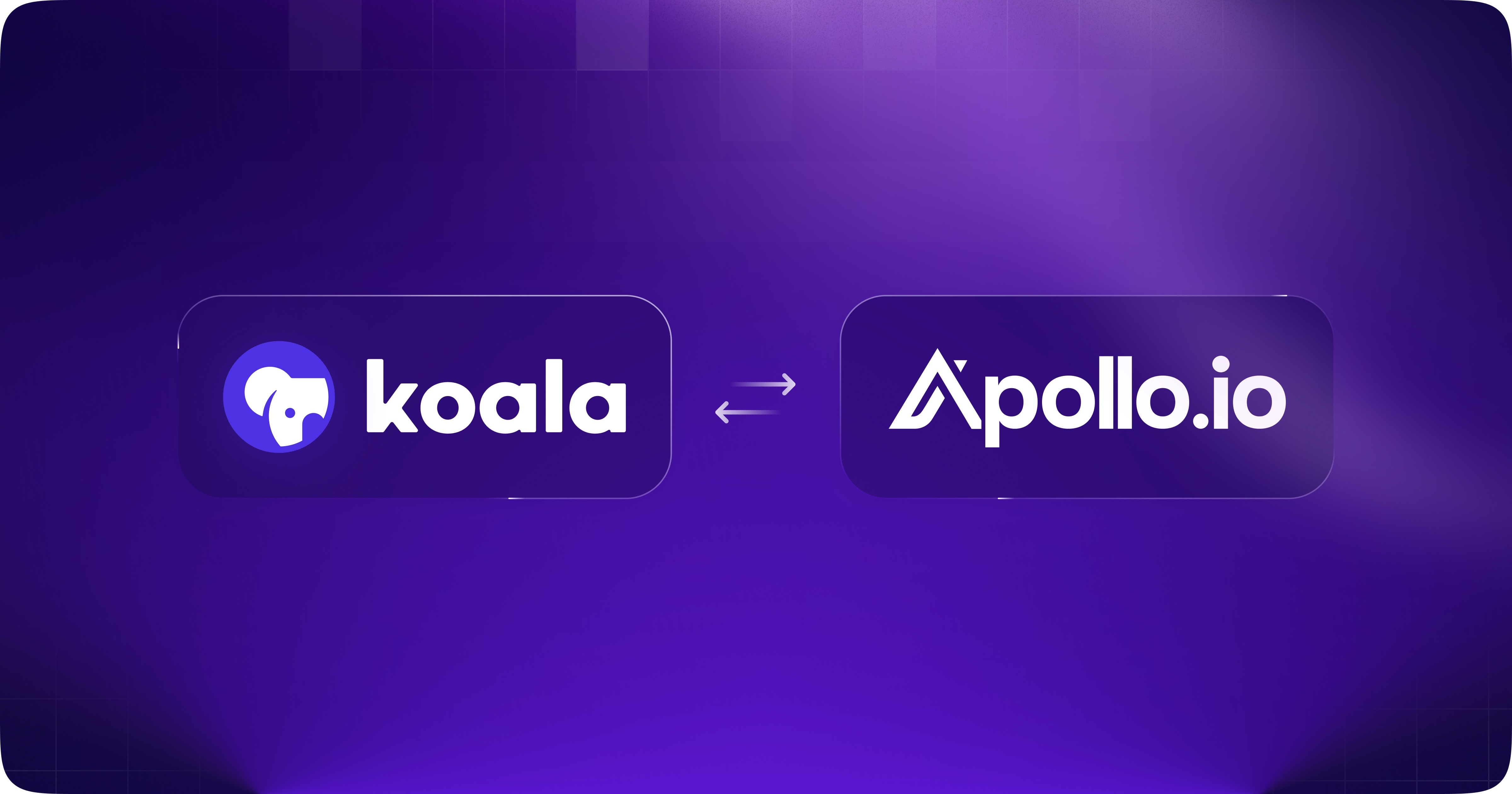 Our most-requested integration — Apollo.io — is entering early access. Here are the common use cases our early testers are using it for:
Automatically enrich profiles with email addresses to have full name, title, and LinkedIn profile
Prospect those anonymous users directly from the Koala app using Company, Geography, and Title searches
Add prospects directly to sequences
Introducing Content Reports (Public Preview)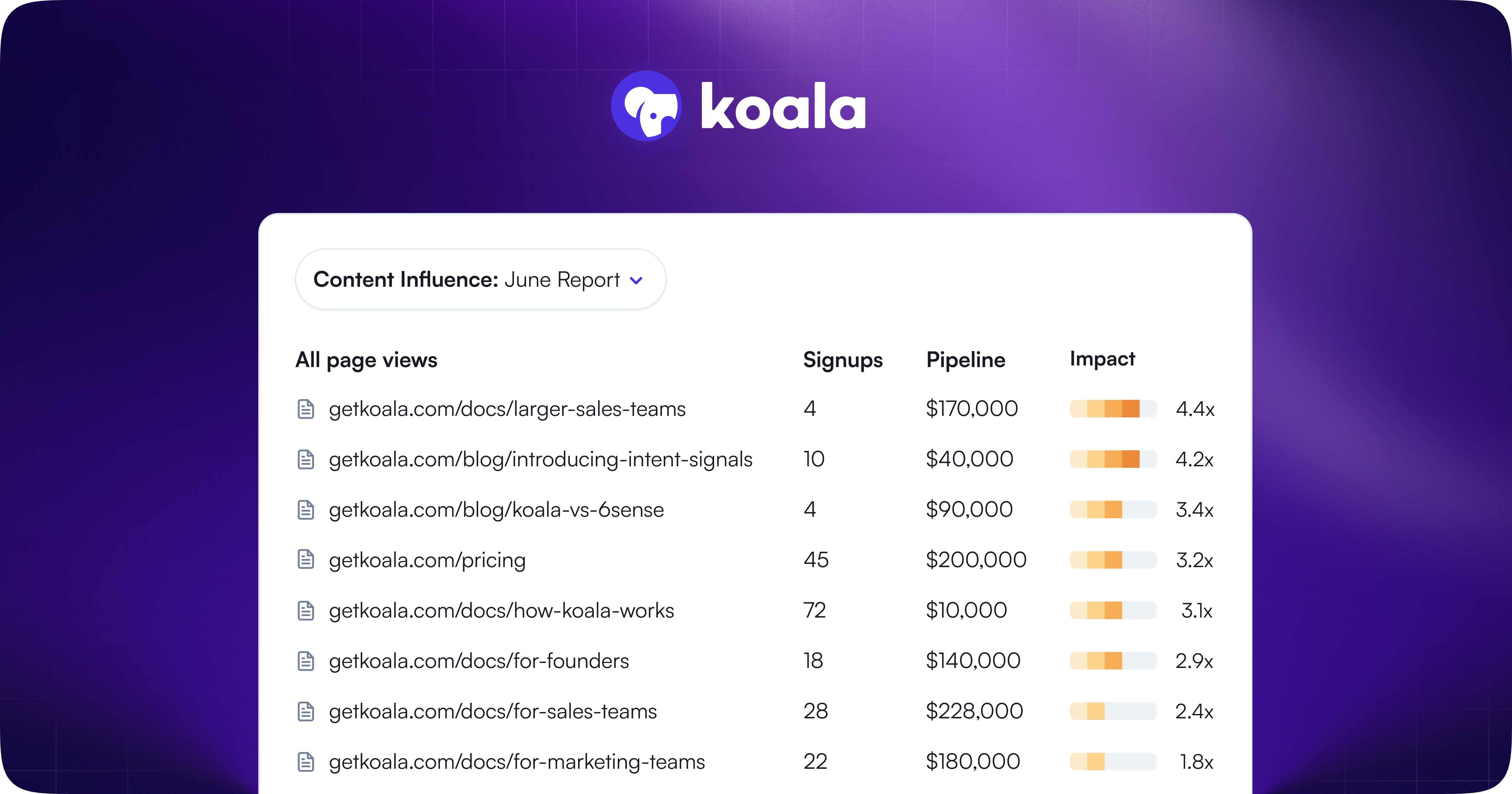 Pricing page visits — while effective — aren't your top-converting content. Koala's Content Reports help you understand which content converts best, so you can better understand your buying journey and feed Sales only the best signals.
Here are the top-performing kinds of content for sales-led conversion across ~100 fast-growing SaaS startups:
🏆 "Us vs. them" blog posts about your competitors. This shows that someone is actively thinking about a late-stage solution.
📄 Technical docs about paid features. This shows that someone is deep within the consideration funnel and trying to figure out how it works.
❓Viewing help pages about consumption limits. No one browses these just for fun — this means your customer has a problem they want to solve.
...but every business is different: contact [email protected] for your custom content report!
Get started for free today!
If you aren't on Koala yet, you can start for free.