---
👉 Introducing KDB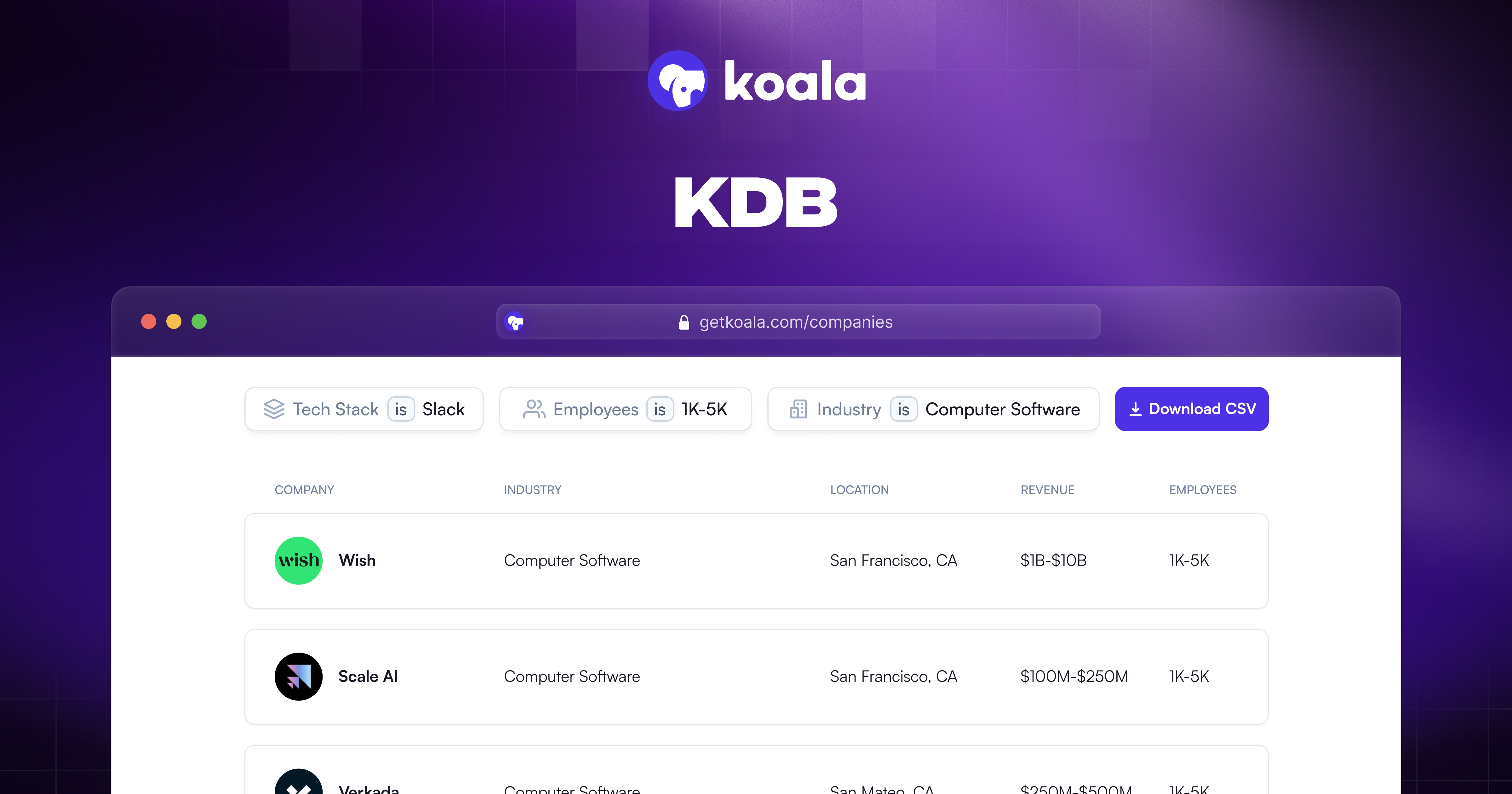 Today, we're sharing our company database (KDB) with the world and committing to keep it fresh. All for free.
💾 Download a CSV. (Or several.) Download as many reports as you want, totaling up to 1M of company records — for free!
⚙️ Tech Stack Data. Full access to backend technologies, frontend technologies, and more!
👀 Use Koala to see who is looking at your site. Integrates seamlessly with the rest of Koala, so you can see which of your target companies are already engaged.
This data should be free for all sellers. No strings attached.
Try it today free