---
👉 Introducing Koala Actions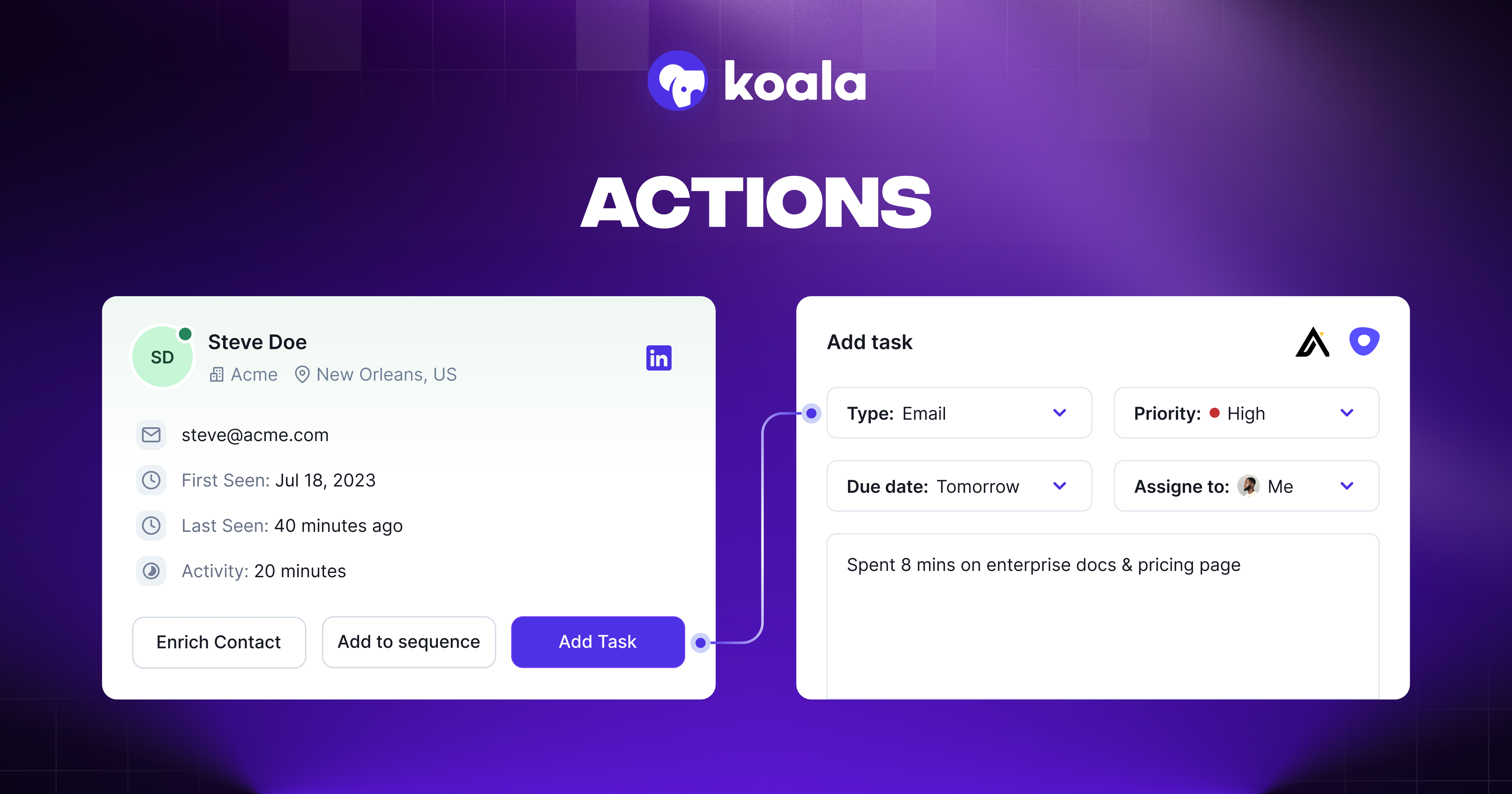 We're introducing Koala Actions (and a complete redesign to our profile experience to support these new actions!).
✨ Enrich a contact. Have a sign-up or form-fill that's not already in your CRM? Enrich using Clearbit, ZoomInfo, or Apollo.
🔍 Search for contacts. One-click search for contacts in Apollo or Sales Nav.
☎️ Email or dial. Add directly to an Outreach Sequence or Apollo Sequence.
🗓️ Add a task. See something you want to follow-up on? Add a todo to your task list, wherever it lives.
We've heard how important it is to action good intent quickly — it's now easier than ever to go from insight to action.
PS If you want to automate any of these actions (eg., assign a task to a rep or send an automated sequence), that's now on our Business plan!