---
📑 Introducing Koala Content Reports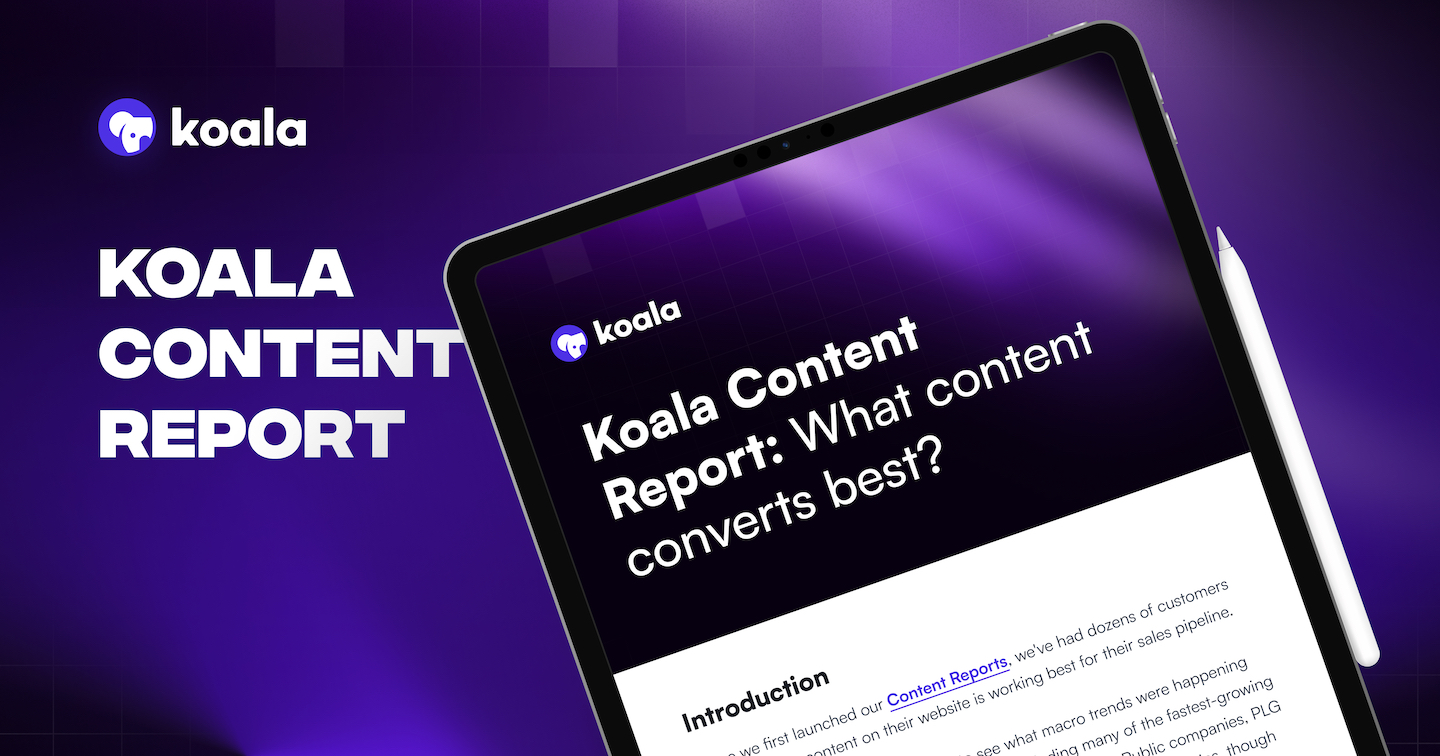 What types of content consumption are most likely to lead to a sales conversation within 7 days?
We obsessed over hundreds of Content Reports for leading hypergrowth SaaS companies to understand what type of content leads to a higher win rate... we compiled it into our own report that we're excited to share with the world today!
Here are some surprising highlights for you:
🤓 We learned that technical docs are the highest moments of consideration for B2B SaaS products. (90% of Sales teams are blind to this kind of activity!)

💸 Most website traffic solutions are excessively focused on pricing page visits. Our report reveals that Pricing Page visits are only a small fraction of the most interesting intent (and are not the highest converting!)

🔬 Most content teams are unaware of what actually converts to pipeline and how quickly certain types of content typically convert. We want to change that and equip every marketing team with objective conversion data.
Koala's unique Intent Engine combined with CRM Opportunity data enabled our team to discover insights that would otherwise be very challenging to perform using traditional technology. We believe we're barely scratching the surface of what we can all learn by analyzing Intent + Sales Data from the highest performing GTM teams out there.
We're launching Content Reports to all Koala Customers. Visit /reports/content to get your own report.
For those of you who aren't Koala customers, we've taken the learnings from 100 of the fastest-growing SaaS companies and compiled them here 👉 Content Reports