---
Sharpen your MQLs with Intent 2.0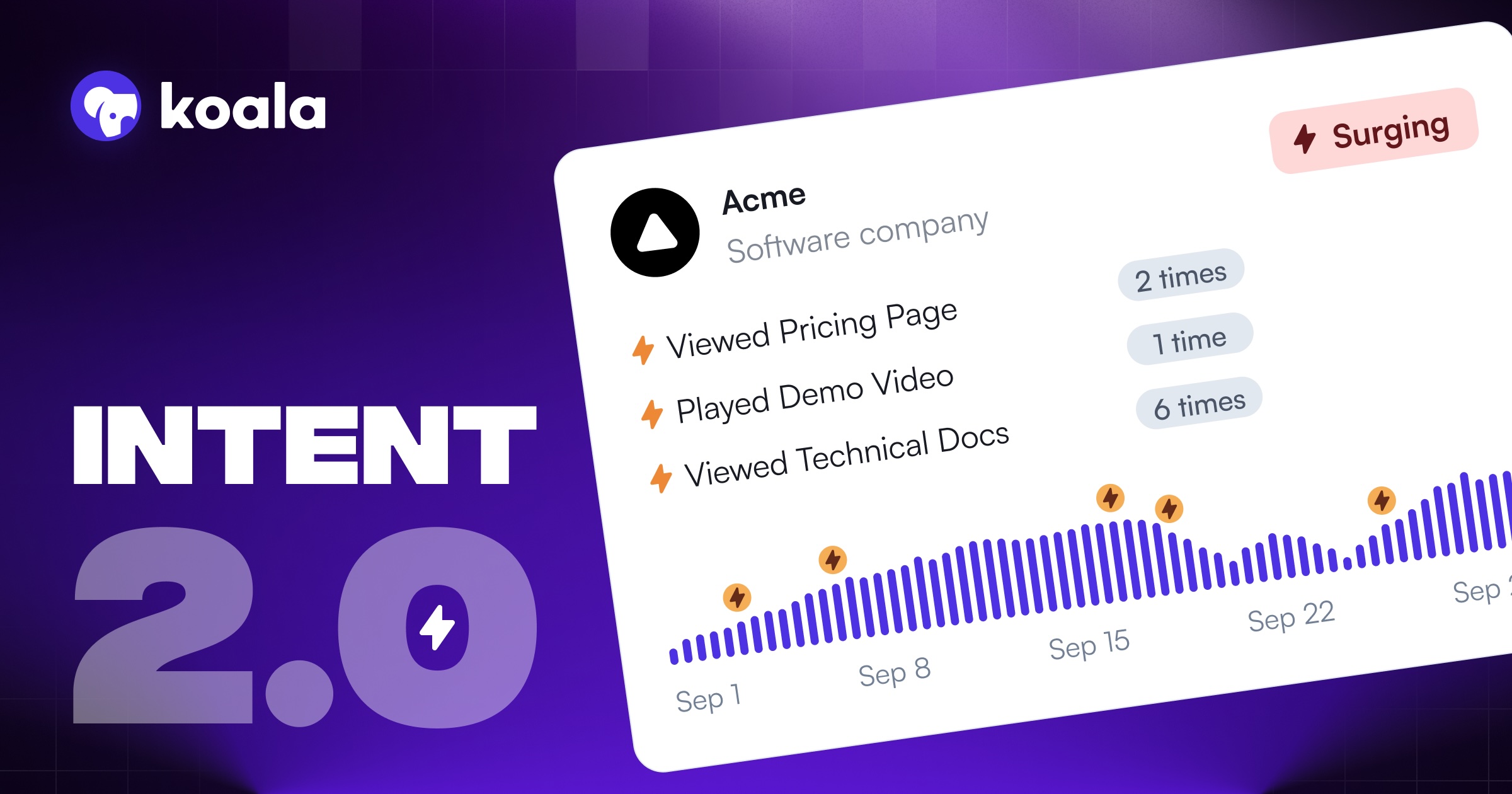 In yesterday's world, Koala, like most website deanonymization tools, used basic signals like time on site, the number of visitors, and pageviews to gauge user intent. Effective? Sure. But we knew we could do better.
That's why today, we're launching Intent 2.0 – a major upgrade to the way Koala categorizes and scores intent. This was born from an in-depth analysis of trends across our hundreds of customers and their customers' unique buying journeys. You first saw the results of our analysis in Content Reports, which we designed to equip our customers with unmatched industry insights. Now we've gone a step further, leveraging that data to provide every customer with an enhanced "engine" – one that's better than ever.
With Intent 2.0, Koala leverages advanced algorithms that make us ~3x more effective at spotting accounts that are ready to convert. Our algorithm analyzes user behavior to automatically detect true sales-readiness based on past sales conversion, so your leads will feel sharper than ever – without you needing to tweak anything at all. It's kind of like we took your car and replaced it with a brand new engine under the hood. With this upgrade, everything will look mostly the same, but Koala will feel different – you'll start to see more fresh leads at the top of your lists, highlighting new leads in a way our previous algorithm just couldn't. We'll even show you how your leads are trending – are they fresh out of the oven (surging), or have they been out for a while now (cooling)? It's a total gamechanger.
Welcome to the new paradigm in intent scoring. Intent 2.0 isn't just an under-the-hood upgrade – it's the future. Happy fishing!